Master the Business
Applications of
Artificial Intelligence
6 Months - 240+ hours of training
The Business Application of Artificial Intelligence program from Innosential, in association with DSU, equips learners with the knowledge and expertise to navigate the impending AI/ML revolution, including AI/ML Engineer certification from Amazon, Google, and Microsoft.
Taught by experts from academia, AI geniuses who have set world-leading AI systems, and practicing data scientists, the course uses Reverse Engineering Pedagogy to give students practical and employment-ready learning. The program offers deployment-based learning across BFSI, Retail, Healthcare, Manufacturing, Supply Chain, and Automobile industries.
Ready to transform your career?
Supervised Machine
Learning
MLOps Deployment on
Amazon AWS
Deep Learning with
applications in NLP &
Vision, Text
MLOps Deployment on
Microsoft Azure & Google
Cloud Platform
Unsupervised Machine
Learning
Designing a Machine
Learning & MLOps System
with Kube Flow
This program is designed for IT Professionals, Software Engineers, Data and Business analysts and Science, Technology, Engineering and Mathematics (STEM) graduates, preferably with a minimum of 2 years of work experience, who want to unlock new opportunities for career growth and chart a cutting-edge career path.
Program requires prior experience in at least one programming language and business process knowledge of your specific industry/domain
No prior coding and statistical skills required
Experience with Python, R, or SQL, and statistics and calculus will be an advantage.

The Innosential Business Applications of AI program goes above and beyond the mere teaching of the AI/ML/MLOps curriculum. The Career Accelerator helps you through your certification exams and helps you get placed with top employers.
Certificate exam preparation
The program gives you free enrolment and preparation for AI/ML Engineer certification exams from Amazon, Google, and Microsoft.
Technical CV and portfolio
Receive technical assistance in getting your CV industry-ready according to the accepted best practice format.

Join our hiring network
Innosential works with select hiring partners and aims to place students in new jobs within six months of graduating. There are also internship placements available with select partners.
Interview preparation
Know what to expect when getting ready for that big interview with expert interview preparation from professionals who have been where you are.
The unbeatable Innosential / DSU combination
The program is conducted by Innosential, in association with Dayanand Sagar University (DSU), a premier institution with a long list of accolades. Learners also gain DSU alumni status on completion of the program.
Dayanand Sagar University (DSU)
Ranked A+++
Leading & Most Trusted Management College of the Year 2021 – Educational Excellence Awards
Best Emerging B-Schools All India 2021 – The Week
Best Emerging University 2021 – Times Business Awards
National Rank 10 – IIRRF 2022
Innosential is an applied AI enterprise with roots at Carnegie Mellon University and featuring the world's leading machine learning and deep learning experts in the founding team. With a combined AI experience of 200+ years at the highest level, the team has contributed to some of the most successful, trailblazing AI technologies and projects.
Our unique reverse engineering pedagogy encourages learning by doing and enables practical learning in a production environment.
Introduce a problem
We aim to reverse engineer the learning process of AI/NLP and focus on the application of the problem in the enterprise.
Introduce the nearest dataset available for that problem
Then we explore the nature of data associated with the problem and explain methods of Exploratory Data Analysis.
Introduce the high-level approach to solving the problem
The intuition to solve a problem, design thinking, and various methods to solve an AI problem are imparted to the learners
Introduce the algorithm(s) that can solve the problem
Introduce the intuition of the algorithm. Showcase a tool or library that can solve the problem
Deep dive into the algorithm
The mathematical formulation. Learning process. Hyperparameters of the algorithm
Design and deployment of your solution
Learn to operationalize language models and deploy models in a production environment on Amazon AWS Sager Maker, Kubeflow, Azure ML Studio, and GCP.
Implement. Innovate. Repeat
The learners then immerse themselves and solve a plethora of problems in the lab session with support from TAs and Industry experts.

Tools and technology covered
AI, ML, Deep Learning, NLP, Vision, MLOps, ML Pipelines
Certification Program Catalog
Artificial Intelligence
Data Science
Data Engineering
Data Analytics
Cybersecurity
Internet of Things
Natural Language Processing
MLOPs on AWS, Microsoft/Google
Bayesian Machine Learning
Autonomous Systems
Computer Vision
Optimization & Operational Research
AI in Banking, Finance & Insurance
AI in Healthcare and Life Sciences
AI/ML for Edge Devices
Recommender Systems
Social Network Analysis
Quantum Machine Learning
Federated Learning
Explainable AI
Automated Machine Learning
AI in Manufacturing & Industrial IoT
Automated Cyber Forensics
AI for Automotive Industry
Learning outcomes of the certification program
The program is focused on deployments, applications & understanding of various techniques of AI across various verticals and horizontals of an enterprise. The student gets to deep dive into building ML systems, pipelines & solutions using various forms of AI methods – Natural Language Processing, Computer Vision, with different kinds of data (labeled, unlabeled, IoT Device data), etc.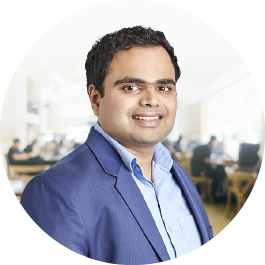 Dr. Sid J Reddy
Google, ex-Amazon,
ex-Microsoft
Dr.Sarabjot Singh Anand
University of Warwick, Founder Tatras Data Services, Sabudh Foundation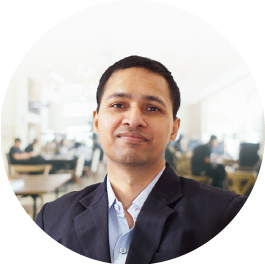 Domain specific projects that you will work on

Program Fee –

₹ 1,80,000/-
Early bird/ Corporate discounted price – ₹ 1,50,000/-
₹ 30,000/- at Registration, ₹ 75,000/- at program start and
₹ 75,000/- after 2 months of program start
Corporate / Group Pricing
₹ 1,20,000/- early bird/ corporate discounted price (without career services)
Special DSU student pricing
Student pricing – ₹ 1,35,000/-
Special Women Entrepreneur discount – ₹ 1,35,000/-
Easy EMI
options
available
Give us a call or write to us anytime, we endeavour to answer all enquiries within 24 hours on business days.
Connect with us:     
© Innosential International 2023. All rights reserved.
Privacy policy              Cookie policy